REGINALD PEAN ANSWERS THE KITTEN LIFE QUESTIONNAIRE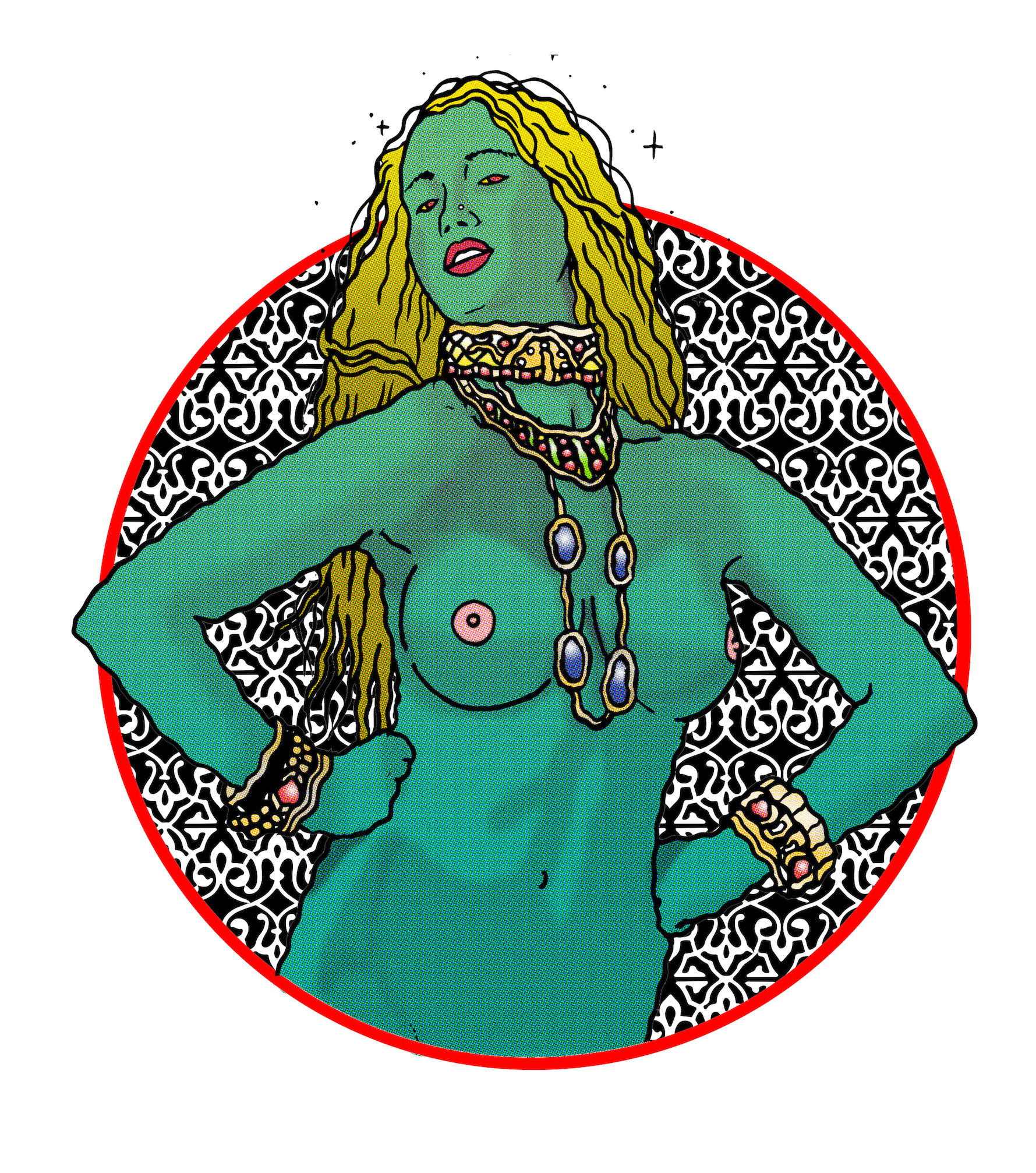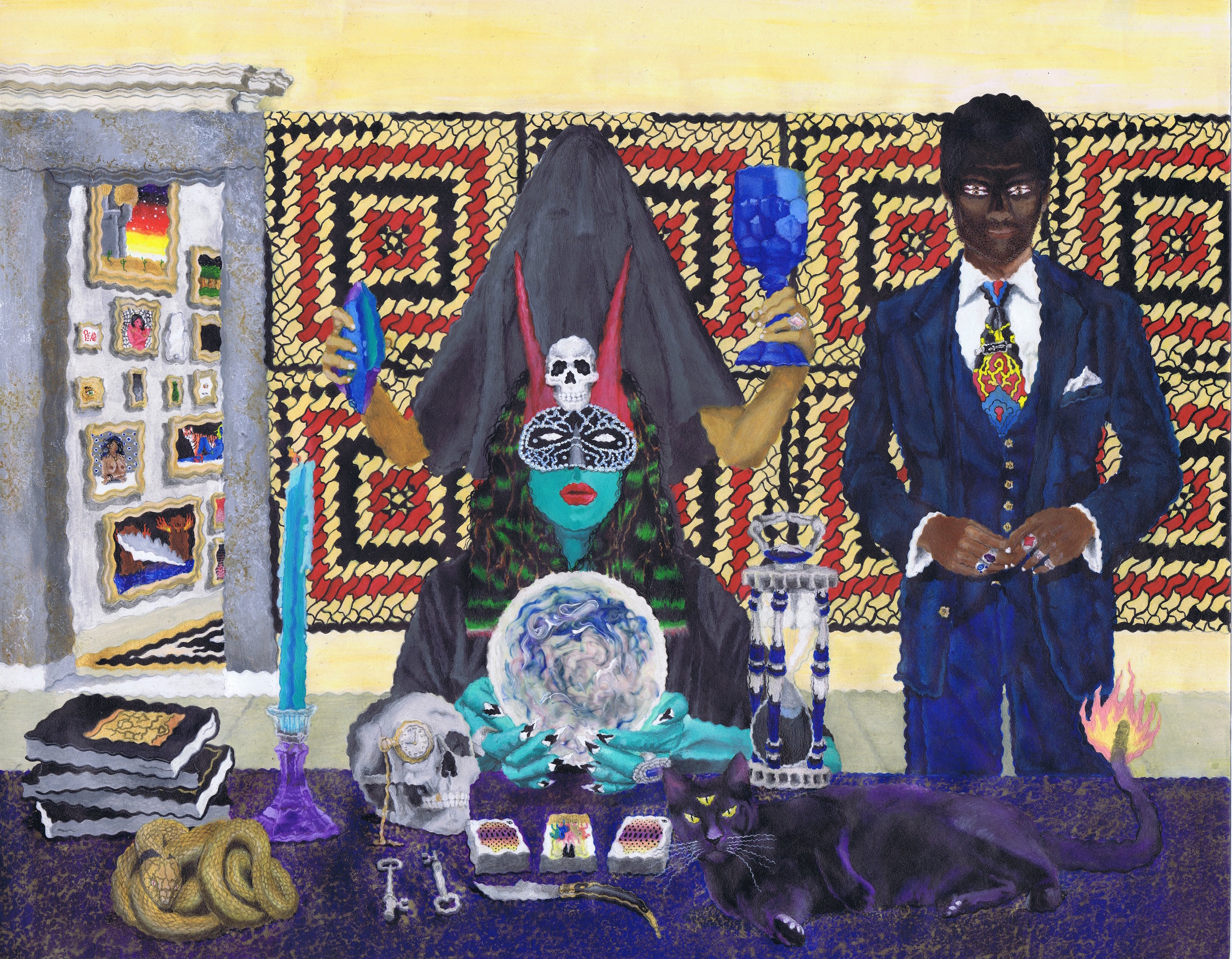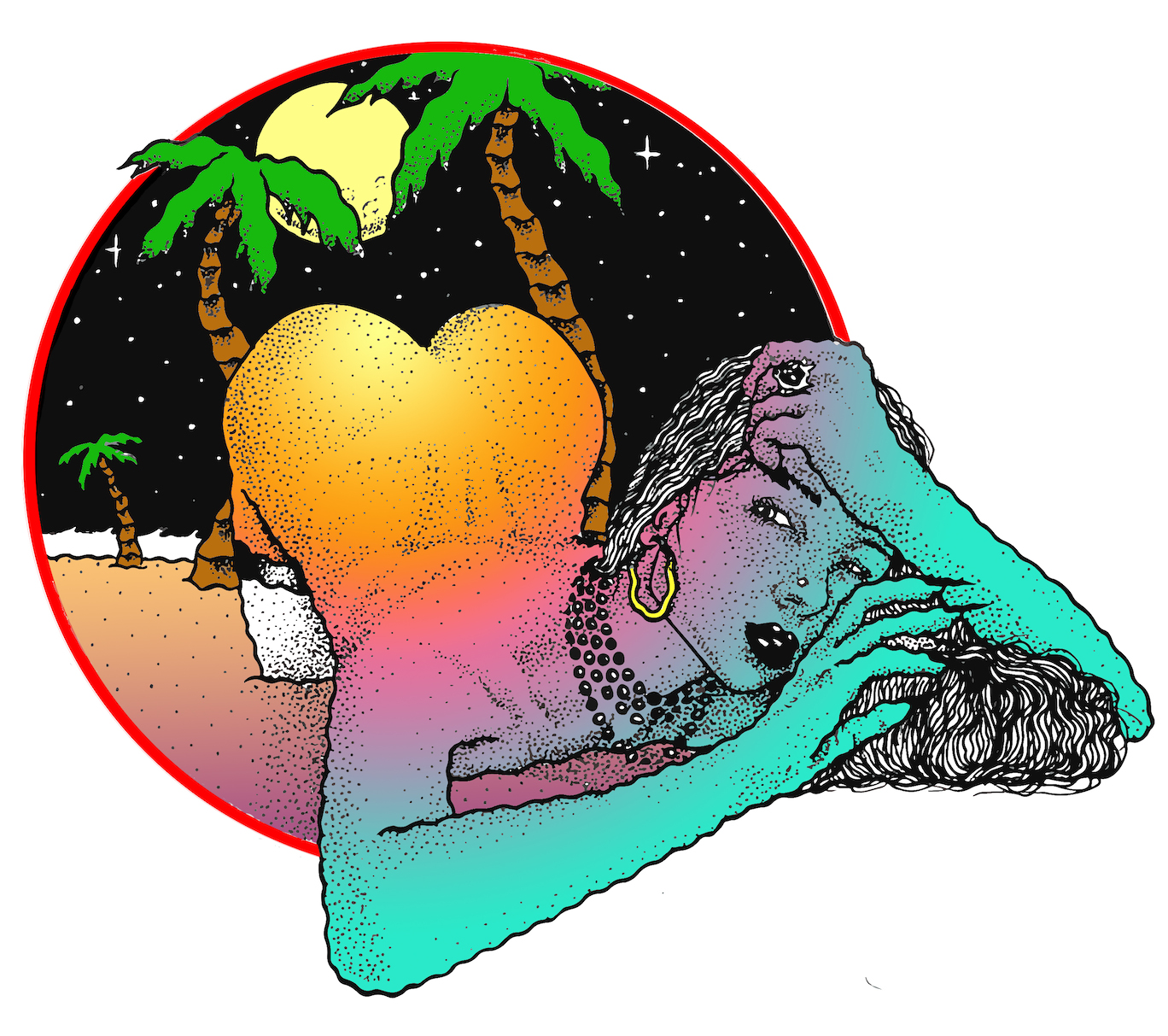 Reginald Pean is a staple of the New York underground art scene with a devoted cult following. His instagram feed feels like a slow, orgasmic walk through the lusty side of vice, with Death and the Devil lighting the way.
His muse is women. Women, women, women. Beautiful, curvy, powerful, ass-kicking women.
The eroticism of his line drawings, the detail of his paintings, the waviness of his tattoos, Reginald encapsulates the deeper part of our sexuality, immortalized on the page.
In scenes of prolonged foreplay with the Devil we let the veil slip away and become one with our inner sex kitten, empowering the part of ourselves we're scared to be demonized for.
His work has been displayed internationally, most recently at Superchief Gallery in Greenpoint, Brooklyn.
You can check out more of Reginald's work on his instagram, and buy his work on his website here. He's available for tattoo appointments if you're in New York.
The Kitten Life Questionnaire x Reginald Pean
1. What is your present state of mind?
A carnival of ideas for paintings.
2. What's your sign?
Scorpio.
3. What is your favourite vice?
Love.
4. Puppies or kittens?
I've never really had either but both seem cool.
5. What is your most prized possession?
My imagination.
6. If you could be any plant what would you be?
All of them. Plants are amazing.
7. What is your idea of perfect happiness?
I'm not sure to be honest.
8. What's the first thing you would buy if you moved into a new space?
Art supplies.
9. What is your favourite colour?
Growing up it was Blue, but now i appreciate the way all colors work together
10. If you could teleport at exactly this moment, where would you go?
To a boat in the center of The Bermuda Triangle, or 'area 51.'
11. What's your recurring dream/nightmare?
For a while I dreamt that I was falling through space, like some sort of comet.
12. What piece of art has made an impression on you?
There isn't only one piece, a combination of every single piece I've seen in my life has left an impression on me.
13. What's the most romantic experience you've had?
It was in a jacuzzi watching the sunrise overlooking the Pacific Ocean.
14. What is the smell of sex?
The smell of a field of flowers, the smell of a fresh waterfall, the smell of honey, the smell of the fresh air at the top of a mountain.
15. What do you wish you could relive?
There are too many great moments in life, I'd never relive any of them. I'd prefer to create new moments.
16. What is consciousness?
Transcendental reality.
17. Who do you most admire?
Women.
18. What is your advice for future generations?
Save the Earth.
19. What is the meaning of life?
To create happiness.
You can check out more of Reginald's work on his Instagram, and buy his work on his website here. He's available for tattoo appointments if you're in New York.
You can check out other Kitten Life Questionnaire posts featuring Canadian and International artists, creatives, movers and shakers here.